No wonder patients detest our health care system, and doctors are leaving medicine in droves
My patient is a brilliant, 30-something-year-old highly educated woman with type 1 diabetes. I've known her for many years, since she was a teenager.  She is sweet and fun, even though she can be fierce and fiery at times. She has type 1 diabetes.
She has been living with this life-altering, life-threatening disease for many years. Even as a child, she always took charge of her life and consistently maintained her blood sugar at an excellent level. Things weren't as complicated ten years ago: there were a few kinds of insulin, but mostly what she needed were two types of insulin, long-acting and short-acting, and there were the blood sugar testing devices. They were either on the "approved" list or on the "not-approved" list by insurers (based on the deals various insurers have with drug manufacturers). We mostly complied and got her the supplies she needed from the "approved list," which was the end of the story.
As medical technology grew more and more advanced and complex, my patient's needs also changed. It turned out that she didn't have to live with the inconvenience of four or more insulin shots a day- she learned that there were insulin pumps.  Then, she learned that instead of checking her blood sugar ten to twenty times a day, she could use a sensor.
Now, the insurance companies did not take it kindly to the technological progress. It was already expensive for them to have a type 1 diabetic on their roster to start with, but with all the devices that would make a diabetic's life easier and more pleasant, the cost of care would turn literally astronomical.
The insurers couldn't prevent people with diabetes from joining their programs (it became illegal to discriminate patient enrollment based on pre-existing conditions), and they also couldn't prevent patients from asking for the latest technology and the latest and best kind of insulin in caring for their condition.  So the solution was beyond clever: make it difficult for the physicians to prescribe it. Put up barriers every time a prescription for anything that was on the "non-approved" list showed up. Make the doctor get a "pre-authorization."
What I am trying to say here, is that, for the patient to have their ever-increasing needs met, the doctor has to jump through innumerable hoops, spending hours literally filling out forms and fielding phone calls, often on hold for tens of minutes, if not full hours, at a time.
There are two possibilities here: either the doctor has office staff, in which case, well-trained staff can take care of most steps (but please, since we live in a capitalist society where nothing is free, keep in mind who the bearer of the cost of the office staff is), or, like in my case, the doctor has no office staff (by choice) and she/he has to do everything herself.
I know how much I want my patient to have the latest and the best of everything- but how do I justify to myself the tremendous burden that her needs are imposing on my time? This most valuable resource, time- that once gone, nothing will ever replace. Time spent on administrative tasks means time away from my family, from my writing, from my other patients who need me.
What is the way out of this mystery? We, the empaths, have been put in the middle of the war happening between patients and their insurers. We have agreed to take on this burden, which ended up with us burned out, dehumanized, and often vilified by the public, precisely because we want to help and want to be everything to everybody.
Why did we agree to this? I guess we were never explicitly asked.
Slowly, insidiously, the curse and obscenity of "cost-saving" has infiltrated our professional lives and has turned us into the "bad guys."
How do I stop myself from feeling resentment at the demands placed on me by the system?
I thought I found a solution (at the advice of one of my mentor, Pamela Wible) in asking patients to be temporary, honorary office staff members and make all the calls and take care of all the paperwork, be in charge again of their own care, be involved, and see first hand the price that had to be paid for their ever-increasing needs.
This worked for a while until the patient said she was "fed up" with the system and asked me to go on with the next steps.
When I told her that there's a price for my administrative time, it turned out she didn't want to pay and went back to doing everything herself, irritated and disappointed.
I do have a lot of compassion for people who are not well, and I am particularly familiar with type 1 diabetes, who have a chronic condition. The way I see it, that a system's problem has been dumped on individuals. The patient has to bear the burden of their condition alone, in isolation, from a very unresourced place. The doctor must bear the burden of all the administrative, time-consuming, meaningless tasks that will save the insurance company a buck or two. When doctors revolt and refuses to give their time and energy for free, they are accused of being money-hungry, greedy or plain heartless.
A huge societal flaw has been perversely turned into emotionally manipulating the people with the biggest hearts into giving away their resources for free. In staying silent, in continuing to buy into the corrupt, rotten, nefarious "medical insurance" system, we all approve of the ways the people with the biggest medical needs (that they did not inflict upon themselves) and the kindest and brightest of us are treated.
No wonder patients detest our health care system, and doctors are leaving medicine in droves.
Corina Fratila is an endocrinologist.
After Joe Biden Broke His Health Care Pledge, Emboldened Lobbyists Are Targeting the States
When President Joe Biden outlined his legislative priorities during his first address to Congress last month, notably absent was a major campaign promise: a public health insurance option. Instead, his current health reform proposal will funnel $200 billion more to private insurance companies to subsidize premiums, without any requirement that they cap out-of-pocket costs or eliminate them altogether.
As a result of Biden's approach, states have been left to introduce public option legislation themselves, in the process taking on some of the nation's largest and most politically organized businesses. From coast to coast, health insurance companies, hospitals, and pharmaceutical companies are using every tactic at their disposal to block states from passing public option legislation.
Such efforts show how determined the industry is to block any sort of reform that threatens its massive profits.
In particular, the Partnership for America's Health Care Future Action (PAHCF Action), the state arm of the dark money group that has opposed Medicare for All and a public option at the federal level, has spent millions of dollars on TV ads and mailers in Colorado, Connecticut, and other states where public option bills are being considered. The group has spent more on lobbying in Colorado in 2021 than any other organization since 2011, and possibly ever.
As a result, the actual public option component of the Colorado legislation was removed in an agreement made with the hospital industry. What's left of the bill is a requirement that private insurers offer so-called "standardized" health insurance plans and cut premiums on those plans by 18 percent over three years. Despite the overhaul, the industry has continued to oppose the plan.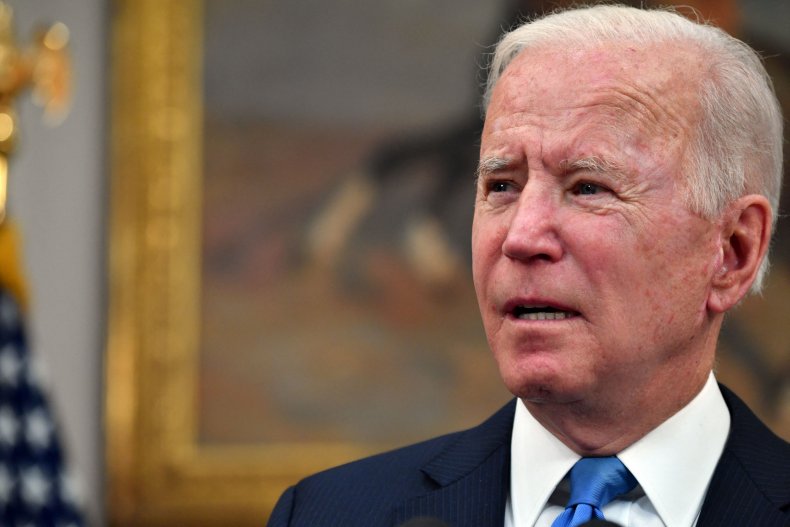 "It's a little intriguing to me that this is becoming such a big deal, because the bill is actually very narrow," Rep. Dylan Roberts, the lead sponsor of the Colorado legislation, told The Daily Poster/Newsweek, before the bill was watered down. He added, "It's not a total overhaul of the health care system in Colorado or in the United States by any means. So the opposition to me is a little intriguing on that front."
Lobbyists gut Colorado option
In Colorado, PAHCF Action is smashing state lobbying records by spending millions of dollars to kill its public option proposal. The organization is running a full-scale advocacy campaign, blanketing the television airwaves and filling people's mailboxes with propaganda.
While PAHCF Action's donors are not public, its board includes top executives from lobbying groups for investor-owned hospital chains and health insurers.
The organization's president is Chip Kahn, who leads the Federation of American Hospitals. His group lobbies for hospital chains like HCA Healthcare and Tenet Healthcare.
HCA reported $3.5 billion in profit last year, and its CEO made $83.6 million, according to Axios. The hospital chain owns seven hospitals in Colorado, including one that drew national headlines in 2019 for billing an emergency room patient more than $12,000 to treat a hangover after his bachelor party.
While HCA does not disclose its political contributions, Tenet has reported donating nearly $2.9 million to PAHCF between 2018 and 2020, according to company political spending disclosures. Tenet has a dozen surgery centers in Colorado, according to its website.
PAHCF Action's secretary is David Merritt, a senior executive at America's Health Insurance Plans (AHIP), which lobbies for big health insurers like Aetna.
CVS Health, which owns Aetna, donated $5 million last year to the national Partnership for America's Health Care Future (PAHCF), according to reporting by The Intercept.
The dark money group isn't alone 149 individual lobbyists in the state are registered as opposing the legislation. These lobbyists represent AHIP, Anthem Blue Cross and Blue Shield, Cigna, UnitedHealth Group, and Kaiser Permanente, among other corporate interests. Americans for Prosperity, the Koch network's political advocacy arm, has 16 lobbyists alone registered in opposition of the bill.
These influence peddlers have already had significant success. Last year, lobbyists helped kill a public option proposal in the state. This year, legislators proposed a scaled-down version of the public option plan, one that would allow the state to set up a public option in two years if private insurers failed to set up standardized plans that meet certain cost criteria.
But even this legislation was derailed by special-interest groups. In late April, lawmakers removed the public-option component from the bill following negotiations with insurance industry lobbying groups and the Service Employees International Union (SEIU) of Colorado, which opposed the bill. The SEIU Local 105 argued that the premium-cutting measures in the legislation would lead to layoffs of health care workers at hospitals.
"Even as the bill has changed, they've had the same generic talking points about a government takeover of health care that doesn't reflect what's actually in the bill," Roberts said.
The health care industry still opposes the bill, even in its weakened state.
On May 12, two days after the modified bill passed the Colorado House, the Taxpayers Protection Alliance (TPA), a Koch-affiliated political advocacy group, announced an "ad blitz" to oppose the legislation as it moves forward. Their so-called "No Big Handouts for Big Insurance" campaign will involve a statewide ad campaign targeting the rate-setting element of the legislation, according to a TPA press release.
The idea that big insurers would benefit from the legislation is more than a little dubious, given that health insurance lobbyists are helping lead the campaign to kill it.
Standoff in the insurance capital
Connecticut has long been a flashpoint in the battle over a public option. Hartford, the state capital, is known as the "Insurance Capital of the World," because a number of the world's largest insurance companies—Cigna, The Hartford, Chubb, and until recently Aetna—are headquartered there, and are also major employers.
The industry has used its presence in the state as leverage to kill public option efforts. In 2019, Cigna reportedly threatened to leave if the state passed public option legislation. Between that threat and a massive lobbying effort by the insurance industry against the legislation, the bill never passed.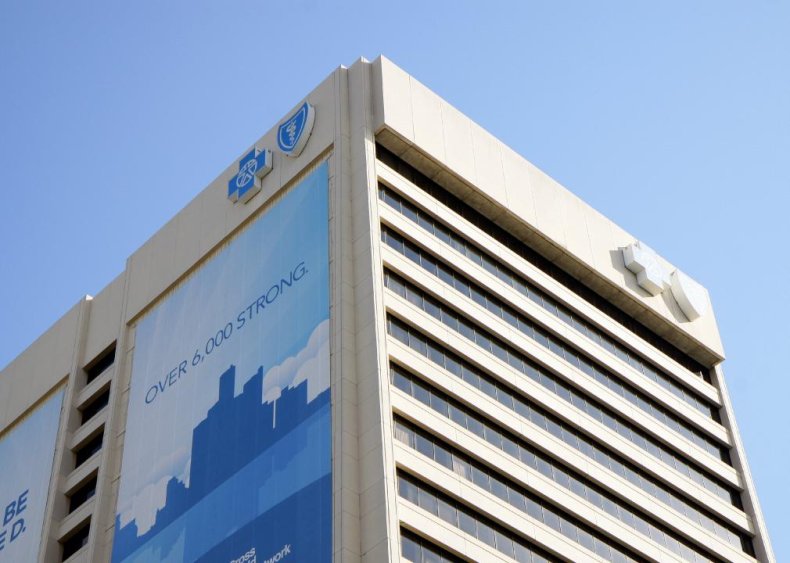 Now the industry is doing it again. Last month, the CEOs of Anthem, Cigna, CVSHealth, Tufts Health Plan, Harvard Pilgrim Health Care, and UnitedHealth Group wrote a letter to Connecticut Gov. Ned Lamont, thanking him for opposing the legislature's public option legislation and implicitly threatening to leave the state if it passes.
"The pandemic has demonstrated that employees can work virtually, making it easier for companies to choose where they are domiciled and grow," the letter said. "As a result, it has never been more critical for the State to create a climate that retains and attracts businesses that will help stabilize the economy. All of us will have to decide where it will be best to deploy our resources long term. Private employers and taxpayers should not fund unsustainable public policy pursuits." (When CVS acquired Aetna in 2018, it promised to keep Aetna headquartered in Hartford for at least a decade, and retain its staffing levels at least until 2022.)
UnitedHealth Group, whose CEO signed the letter to Lamont, held a webinar in February to train its employees to lobby against the legislation, The Daily Poster previously reported. According to the PAHCF Action's first quarter lobbying report in Connecticut, the group has spent roughly $126,000 on lobbying so far this year, including about $95,000 on compensation and $31,000 on solicitations.
Beyond PAHCF Action, health insurance companies and businesses are also engaged in lobbying through other front groups or direct lobbying on the public option legislation.
The Connecticut Hospital Association, whose members include dozens of hospitals as well as insurance companies such as Anthem Blue Cross & Blue Shield and Harvard Pilgrim Health Care, has spent $296,000 on lobbying during the first quarter of this year, according to state filings.
Meanwhile, the Connecticut Association of Health Plans has spent $133,000 on lobbying and $1,200 on paid media during the first quarter of this year, according to state filings. The group's president is Tim Meyers of Aetna, the insurance giant owned by CVS, and its treasurer and secretary work in government relations for ConnectiCare and Harvard Pilgrim Health Care, respectively.
The opposition's talking points don't reflect what the bill would actually do, says Tom Swan, the executive director of the Connecticut Citizen Action Group, a group advocating for the public option legislation. "A lot of their campaign is just railing against a bill that doesn't exist," Swan said.
"They're saying, 'don't let them do a one-size-fits-all health insurance option,'" said Swan, who added that in truth, the bill includes multiple different public-option plans and does not interfere with the private insurance industry's capacity to operate.
Without action on health care at the federal level, more states may try to take on the health care industry and its national advocacy groups themselves.
Nevada, a state with one of the highest uninsured rates in the nation, recently introduced its own public option bill—and PAHCF Action immediately launched an operation to kill it.
This is the third in a multi-part series on state-level health care reform. Read the other stories here and here.
What My Covid-19 Vaccine Saga Taught Me About the U.S. Health Care System – POLITICO
It's also a story about how the Centers for Disease Control (CDC) and the American health system more broadly is not set up in a crisis to deal with the non-cookie-cutter patients, including immune-compromised people with far more serious health issues than my own. After my allergic reaction, I submitted information and updates to the CDC's V-safe, an app for reporting vaccine side effects which says it reaches out to some patients in need. I also used the Vaccine Adverse Event Reporting System (VAERS), run jointly by the CDC and Food and Drug Administration, and Pfizer's portal. As a health journalist, I know the lingo, the phrases that should trigger a response. (Allergy! Anaphylaxis! Racing pulse—even while doing yoga!) I was in search of some specific guidance after my reaction. Should I get the second dose? Switch to a different vaccine? But other than routine "submission received" emails, neither I, nor my primary care physician, ever heard a peep from VAERS (which is being spammed by anti-vax submissions), Pfizer or V-safe.
Even after I finally had a safety plan—I would switch to the Johnson and Johnson shot, and receive it in spitting distance of a hospital Emergency Department—health systems in Washington D.C. and Maryland imposed one barrier after another. I never managed to talk to or even email directly with anyone at a nearby hospital to explain my situation, with one exception—and in that case a "vaccine tech" manning a phone line told me I had to take whatever shot their computer assigned me. ("Even if it kills me?" I asked, a tad melodramatically.) I never did manage to get the shot in the ideal setting. The allergist who became my vaccine guardian angel devised a backup plan that kept me safe.
All those doctors' appointments taught me I'm by no means the only non-traditional patient around. Even within my own family—and everyone age 12 and up in my nuclear, extended and blended family is fully vaccinated—one person who had no problem with the vaccine itself was injected with a defective syringe. He too struggled to find answers about whether a viable dose got into his arm, given how much dripped onto his jeans.
A few weeks into my odyssey, I learned of a CDC consultancy group where physicians could seek advice about patients with unusual vaccine risks or troubles. But none of my own doctors, a high-caliber crew affiliated with Georgetown, Johns Hopkins and George Washington University's hospitals, knew it existed. And I, super connected in the health care world, only discovered it because one of my sons has a friend from his gap year whose dad serves in the group.
I got my first Pfizer shot at approximately 3 p.m. on Thursday, March 25 in a supermarket pharmacy in a Maryland suburb, not far from Washington, D.C. The vaccination site was not well run nor properly socially distanced: I may yet report them to state regulators. Among other things, when I told them I needed to be observed for more than 15 minutes—I am allergic to bees, among other things, and I had one terrifying side effect after a tetanus shot years ago in Guatemala—the pharmacy tech looked befuddled. "You can stay as long as you want, but you don't have to." Nor did they give me information about CDC's V-safe, which everyone who gets a coronavirus shot is encouraged to use so the public health agency can learn more about side effects and reactions.
Given my own idiosyncratic allergy history, I decided to wait at the pharmacy a full hour. (Millions of people with insect or food allergies have taken the coronavirus shots safely—including my sister. Talk to your doctor if you have concerns.)
The first symptom, an intense headache, began immediately, before I even got back to my seat. That's a known side effect, though mine came on awfully fast. But when I left the pharmacy, I felt OK. I headed to meet, masked and outdoors, a Politico colleague I hadn't seen in a year who lived a few blocks away. As I drove, I began feeling numbness in my lips, and it spread, symmetrically from the center. Then the tip of my tongue began growing numb. I felt some swelling in my mouth, but it was minor; I could breathe. That slow ramp up is not typical of an allergic response—but it is precisely what happened the last time I was stung by an itsy-bitsy baby bee hiding in a bushel of plums. That landed me in the ER.
While I always carry an EpiPen, I'm less diligent about maintaining my Benadryl supply out of bee season. Luckily, I had one bedraggled dose buried deep in my bag. I took it, and taught my colleague Epipen 101, just in case. I sat there, the symptoms neither subsiding nor spreading. I asked my husband to come get me; I'd retrieve my car another day.
On an urgent telemedicine consult, a nurse-practitioner with ER experience talked me through what medicines I needed to take over the coming hours. She weighed sending me to the ER but after remotely squinting at my open mouth, and learning that I live close to a hospital, she thought I'd be OK at home. But she advised frequent checks. We set an alarm to wake us every hour. It was a long and somewhat scary night.
She also told me to load up on Benadryl before I got my second shot, and to try to get it in a medical setting, not a retail pharmacy. Fine with me, because I really didn't want to go into anaphylactic shock near the frozen vegetables.
But I had doubts about whether I should take another dose of Pfizer at all.
So did the next five doctors I consulted, plus two vaccine scientists I know socially, at FDA and at Cornell, (the latter, a case study in why to keep your friends from summer camp). My first reaction to Pfizer was bad but not catastrophic. But repeat exposure in a mere three weeks could be worse; allergies and reactions can escalate. Would it kill me? Highly unlikely, as according to the latest CDC data no one has had a fatal allergic response to the mRNA shots. Could it cause harm, given that I was still having some aftershocks from the first shot? Maybe, maybe not. It wasn't a hypothesis anyone wanted to test.
It took several weeks and a blur of appointments (including one with an allergist who gave me misinformation, including about preservatives in vaccines, and another with the one who became my guide) to devise a plan. We considered settling for partial vaccination. One shot would give me decent though imperfect protection—but it wouldn't lessen my sense of being trapped, not just emotionally but practically shut out from anyplace that required proof of full vaccination. We talked about giving me my second Pfizer dose in an emergency room—but doctors thought that was still too risky, if we could even arrange it. A science writer friend found a medical journal article by doctors in upstate New York doing "micro-dosing" for allergic people—administering Pfizer but in five small injections. I contacted them but decided if I had to go all the way to Rochester, NY, to get a shot, that probably wasn't the shot for me. Particularly if we're going to need boosters, I should get off the Pfizer train.
My Politico health teammates prowled the CDC website on my behalf and found that the agency suggested that people who had a problem with the mRNA vaccines, like Pfizer or Moderna, consider switching to the J&J vaccine after four weeks, although there's not a lot of data on that option. Eventually, that's where I ended up. But given that my reaction was unusual and complex, every doctor I spoke to thought I should get still get the J&J dose in the hospital or an adjacent doctor's office, not as an inpatient but near the ER.
I spent weeks trying to arrange that. Switching shots midstream, especially when there are restrictions on where you can receive the dose, is immensely difficult—even if you know a million people in health care. I'm normally pretty good at navigating our crazy health care system after years of covering it. This time, I met brick wall after brick wall as I searched for a J&J dose, and a safe place to take it.
Because J&J is easier to store than the other shots, it's mostly used in community settings, not hospitals. And at the time it was impossible to find out which hospitals did have even a limited supply, or how to get it. On top of that, most of my doctors are in D.C., but since I live in nearby Maryland, it was illegal for me to get the shot in DC. Yet in Maryland, health systems wouldn't even put me on a waiting list if I wasn't already their patient. Luckily two health care systems—Georgetown/Medstar and Johns Hopkins—had hospitals on both sides of the border, and I had received care from doctors affiliated with each. That freed me from limbo; I could get immunized as long as I stayed on my side of the state line. But further communication was impossible. I could click myself onto the waiting list but I couldn't find out if a particular facility had J&J, let alone request it. Neither could my primary care physician.
I never managed to talk to Hopkins; at Medstar I signed up and waited more than a week for a telephone consult. That's when I was told I'd have to take whatever shot I was assigned. Even if I showed up in person to explain that I couldn't take Pfizer, I was told, I would be deemed a no-show and deleted from their vaccine list. Nor would MedStar call me or my doctor if and when a J&J shipment came in. (A spokeswoman said Medstar Health follows all CDC protocols but does not know in advance what shots it's going to get from the local government on any given day, so it can't match a specific vaccine to a patient in advance. Vaccines were still in short supply in early April.) A staffer on the Maryland mass vaccination site phone line grasped my dilemma immediately, but couldn't help either.
Finally, my new allergist tracked down a single J&J dose. Her D.C. office was one block from the ER at a major teaching hospital, but she couldn't vaccinate a Marylander there. She had another office, in a Maryland suburb, two miles from a community hospital. Same shot, same doctor, same arm, longer drive from the hospital. I swallowed more Benadryl than I'm used to, and we had two EpiPens and prescription steroids at the ready, in case. She kept me for three hours, observing me carefully, checking my vitals every half hour. My blood pressure was low at first, and I felt faint and dizzy at times, needing to hold on to the wall when I walked—but that was probably the double-dose Benadryl, not the shot. A peanut butter Clif bar and a bag of almonds helped. And, finally, I was vaccinated.
By the time I learned of the CDC panel through my son, my doctors and I had done weeks of tests and research about how I could best get fully vaccinated. I e-mailed my son's friend's father—"Bethesda Mom with Pfizer Allergy, Kids are gap year friends"—but he told me the medical experts advise physicians, not patients directly. He did reassure me, one gap year parent to another, that I was in good hands with my new allergist but maybe I'd want to ask her about just one more blood test. She understood, and ordered it before I got my J&J shot.
I had never expected the CDC to drop everything mid-pandemic and rush to my aid, and some of the vaccine reporting sites are for research, not patients. But to have multiple reporting systems and zero outreach to either me or my doctors doesn't seem like a good plan either. (I do know someone who got a call after a Moderna mishap less serious than my own.) I would have been fine with a response as simple as, "We got your message and we'll be in touch as soon as we get the next phase of mass vaccination off the ground." Or an automated response to me or my doctor, referring her to the CDC consulting team—the one that my kid found. These reporting systems should find a way to screen out cranks, post an FAQ and focus on real physicians, with real questions about the non-cookie-cutter patients.
The CDC did not return a request for comment. Pfizer says its safety team reviews all adverse event forms submitted through its reporting system—with expedited review for those deemed serious. Its safety team responds to reports if they consider it necessary.
If finding a path forward was this hard for me, an experienced health journalist who lives about halfway between the Department of Health and Human Services and Tony Fauci's lab, who has coworkers who can suss out details on the CDC website, I can't imagine what most people do. Many probably just skip the second shot—not the desired public health outcome when we are trying to vaccinate our country out of the pandemic. Every unsolved problem allowed to fester undermines a battered public health system just at the moment we need to be rebuilding trust, not fear. We need information that's fast, accessible, responsive. That's the cornerstone of trust.
These mRNA vaccines—Pfizer, Moderna and more in the pipeline—are wondrous breakthroughs that will likely lead to new and better vaccines for a whole range of diseases, from flu to maybe, just maybe, HIV/AIDS. I'm not sure I will be able to take mRNA vaccines in future, but I'll worry about that later. For now, I'm vaccinated and I've started looking for scientists who might want to study the antibodies and T cells in my blood. The relief hasn't fully kicked in; these two months took a toll. But I'm starting to feel lighter as I walk through the neighborhood and see gardens blooming, unmasked children at play. And if my stress hasn't all oozed out by next weekend, the Cub Scout hug should take care of it.
Biden Ends Trump Rule, Bans Discrimination Against Trans People in Health Care
The White House announced on Monday that President Joe Biden's administration is reversing a Donald Trump-era rule that allowed discrimination against transgender people in health care.
Health care providers who receive federal funding will now be barred from discriminating against trans people, bringing the White House in line with the landmark Supreme Court decision from last year barring discrimination against transgender workers.
"The Supreme Court has made clear that people have a right not to be discriminated against on the basis of sex and receive equal treatment under the law, no matter their gender identity or sexual orientation," said Biden's Department of Health and Human Services (HHS) Secretary Xavier Becerra in a statement.
"Fear of discrimination can lead individuals to forgo care, which can have serious negative health consequences," Becerra continued. "It is the position of the Department of Health and Human Services that everyone — including LGBTQ people — should be able to access health care, free from discrimination or interference, period."
A press release about the decision from the HHS pointed out that research has found a significant portion of LGBTQ people delay getting medical care due to fear of facing discrimination. There are several reports showing that LGBTQ people are often discriminated against by doctors and other health care providers and administrators.
A survey by the Center for American Progress found that, in 2017, over a fifth of trans people reported avoiding receiving medical care, fearing discrimination.
Meanwhile, as the American Heart Association wrote, 56 percent of LGBTQ adults and 70 percent of trans or gender-nonconforming people report facing discrimination from health care professionals. This results in worse health outcomes for LGBTQ people; in communities where LGBTQ people are highly discriminated against, their lives are shortened by an average of .
The Trump administration had aimed to codify discrimination against trans people by rolling back protections for trans people receiving health care established under the Affordable Care Act.
In 2020, in spite of the Supreme Court ruling barring discrimination against transgender workers, Trump's HHS said it would recognize the deliberately discriminatory definition of sex, calling it "the plain meaning of the word 'sex' as male or female and as determined by biology," allowing federally funded health care and insurance policies to deny services to trans people without consequences.
The Biden administration's announcement on Monday reverses that interpretation and restores the policies prohibiting discrimination against LGBTQ people in health care that were set in the Barack Obama era.
In Biden's first joint address to Congress last month, he told trans people "Your president has your back." In response, transgender rights activist and civil rights lawyer Chase Strangio said on Twitter, "I guess I appreciate the platitudes. But we need action. Things are desperate."
It remains to be seen exactly how much more the Biden administration plans to do beyond this week's reversal of the discriminatory health care rule.
Many states are still considering anti-trans bills that would endanger the lives of transgender adults and children across the country, and many LGBTQ advocates have criticized the Biden administration for not doing more.
Indeed, the Biden administration has delayed passing meaningful, permanent action against anti-trans bills being passed in states despite the fact that Biden signed an executive order on his first day in office pledging to support LBGTQ people.
"The attacks on trans kids are escalating and they are deadly, and both the president and Congress can and should do more," Strangio told The 19th News last week. "Saying you have trans kids' backs will ring a little hollow when they are denied health care, kicked off their sports teams, and fleeing the only home states they know."
The Daily Beast reported last week that the White House is evidently preparing to address the wave of anti-trans bills being passed by Republicans at the state level, but it's not yet clear exactly what the Biden administration is planning to do.
Many LGBTQ activists are urging Congress to pass the Equality Act, which would enshrine protections for LBGTQ people into law. Biden promised to sign the Equality Act within his first 100 days in office. That deadline has come and gone without passage of the law, which faces the nearly impassable hurdle of the filibuster in the Senate.
Responding to Monday's decision, Media Matters for America editor Parker Molloy said, "What's being done to prevent the next Republican administration from just switching it back [to the previous discriminatory language]? This is why the Equality Act needs to become law. I shouldn't have to watch as my basic rights are turned on and off like a light switch."
But even if the Equality Act somehow overcomes the filibuster, "there are significant limits to what formal civil rights protections can accomplish even at their best," Strangio wrote in Truthout. And "given the many challenges to passing an uncompromised version of the Equality Act, it is important that the shiny, flashy, spectacle of congressional action does not lure us away from the urgent, messy and life-threatening fights playing out at the state and local level."