After Joe Biden Broke His Health Care Pledge, Emboldened Lobbyists Are Targeting the States
When President Joe Biden outlined his legislative priorities during his first address to Congress last month, notably absent was a major campaign promise: a public health insurance option. Instead, his current health reform proposal will funnel $200 billion more to private insurance companies to subsidize premiums, without any requirement that they cap out-of-pocket costs or eliminate them altogether.
As a result of Biden's approach, states have been left to introduce public option legislation themselves, in the process taking on some of the nation's largest and most politically organized businesses. From coast to coast, health insurance companies, hospitals, and pharmaceutical companies are using every tactic at their disposal to block states from passing public option legislation.
Such efforts show how determined the industry is to block any sort of reform that threatens its massive profits.
In particular, the Partnership for America's Health Care Future Action (PAHCF Action), the state arm of the dark money group that has opposed Medicare for All and a public option at the federal level, has spent millions of dollars on TV ads and mailers in Colorado, Connecticut, and other states where public option bills are being considered. The group has spent more on lobbying in Colorado in 2021 than any other organization since 2011, and possibly ever.
As a result, the actual public option component of the Colorado legislation was removed in an agreement made with the hospital industry. What's left of the bill is a requirement that private insurers offer so-called "standardized" health insurance plans and cut premiums on those plans by 18 percent over three years. Despite the overhaul, the industry has continued to oppose the plan.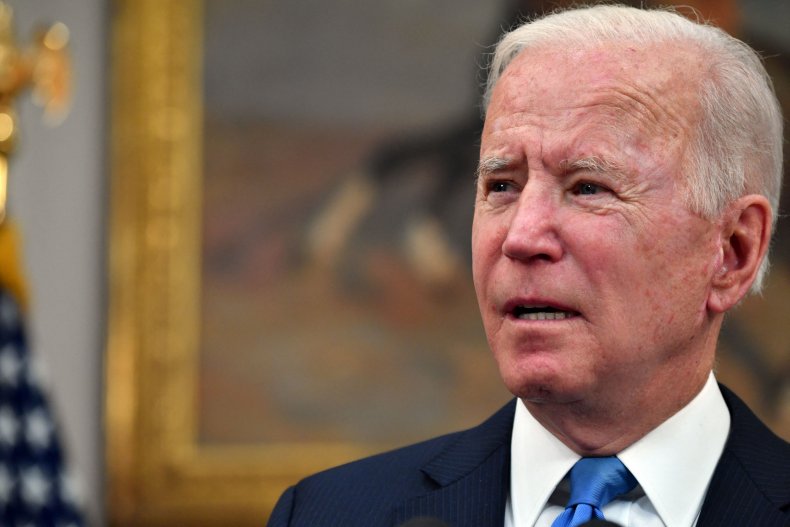 "It's a little intriguing to me that this is becoming such a big deal, because the bill is actually very narrow," Rep. Dylan Roberts, the lead sponsor of the Colorado legislation, told The Daily Poster/Newsweek, before the bill was watered down. He added, "It's not a total overhaul of the health care system in Colorado or in the United States by any means. So the opposition to me is a little intriguing on that front."
Lobbyists gut Colorado option
In Colorado, PAHCF Action is smashing state lobbying records by spending millions of dollars to kill its public option proposal. The organization is running a full-scale advocacy campaign, blanketing the television airwaves and filling people's mailboxes with propaganda.
While PAHCF Action's donors are not public, its board includes top executives from lobbying groups for investor-owned hospital chains and health insurers.
The organization's president is Chip Kahn, who leads the Federation of American Hospitals. His group lobbies for hospital chains like HCA Healthcare and Tenet Healthcare.
HCA reported $3.5 billion in profit last year, and its CEO made $83.6 million, according to Axios. The hospital chain owns seven hospitals in Colorado, including one that drew national headlines in 2019 for billing an emergency room patient more than $12,000 to treat a hangover after his bachelor party.
While HCA does not disclose its political contributions, Tenet has reported donating nearly $2.9 million to PAHCF between 2018 and 2020, according to company political spending disclosures. Tenet has a dozen surgery centers in Colorado, according to its website.
PAHCF Action's secretary is David Merritt, a senior executive at America's Health Insurance Plans (AHIP), which lobbies for big health insurers like Aetna.
CVS Health, which owns Aetna, donated $5 million last year to the national Partnership for America's Health Care Future (PAHCF), according to reporting by The Intercept.
The dark money group isn't alone 149 individual lobbyists in the state are registered as opposing the legislation. These lobbyists represent AHIP, Anthem Blue Cross and Blue Shield, Cigna, UnitedHealth Group, and Kaiser Permanente, among other corporate interests. Americans for Prosperity, the Koch network's political advocacy arm, has 16 lobbyists alone registered in opposition of the bill.
These influence peddlers have already had significant success. Last year, lobbyists helped kill a public option proposal in the state. This year, legislators proposed a scaled-down version of the public option plan, one that would allow the state to set up a public option in two years if private insurers failed to set up standardized plans that meet certain cost criteria.
But even this legislation was derailed by special-interest groups. In late April, lawmakers removed the public-option component from the bill following negotiations with insurance industry lobbying groups and the Service Employees International Union (SEIU) of Colorado, which opposed the bill. The SEIU Local 105 argued that the premium-cutting measures in the legislation would lead to layoffs of health care workers at hospitals.
"Even as the bill has changed, they've had the same generic talking points about a government takeover of health care that doesn't reflect what's actually in the bill," Roberts said.
The health care industry still opposes the bill, even in its weakened state.
On May 12, two days after the modified bill passed the Colorado House, the Taxpayers Protection Alliance (TPA), a Koch-affiliated political advocacy group, announced an "ad blitz" to oppose the legislation as it moves forward. Their so-called "No Big Handouts for Big Insurance" campaign will involve a statewide ad campaign targeting the rate-setting element of the legislation, according to a TPA press release.
The idea that big insurers would benefit from the legislation is more than a little dubious, given that health insurance lobbyists are helping lead the campaign to kill it.
Standoff in the insurance capital
Connecticut has long been a flashpoint in the battle over a public option. Hartford, the state capital, is known as the "Insurance Capital of the World," because a number of the world's largest insurance companies—Cigna, The Hartford, Chubb, and until recently Aetna—are headquartered there, and are also major employers.
The industry has used its presence in the state as leverage to kill public option efforts. In 2019, Cigna reportedly threatened to leave if the state passed public option legislation. Between that threat and a massive lobbying effort by the insurance industry against the legislation, the bill never passed.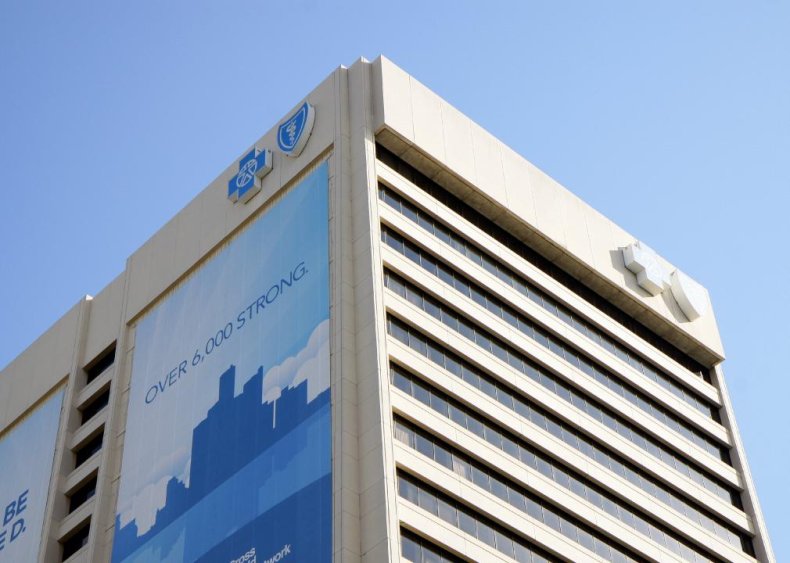 Now the industry is doing it again. Last month, the CEOs of Anthem, Cigna, CVSHealth, Tufts Health Plan, Harvard Pilgrim Health Care, and UnitedHealth Group wrote a letter to Connecticut Gov. Ned Lamont, thanking him for opposing the legislature's public option legislation and implicitly threatening to leave the state if it passes.
"The pandemic has demonstrated that employees can work virtually, making it easier for companies to choose where they are domiciled and grow," the letter said. "As a result, it has never been more critical for the State to create a climate that retains and attracts businesses that will help stabilize the economy. All of us will have to decide where it will be best to deploy our resources long term. Private employers and taxpayers should not fund unsustainable public policy pursuits." (When CVS acquired Aetna in 2018, it promised to keep Aetna headquartered in Hartford for at least a decade, and retain its staffing levels at least until 2022.)
UnitedHealth Group, whose CEO signed the letter to Lamont, held a webinar in February to train its employees to lobby against the legislation, The Daily Poster previously reported. According to the PAHCF Action's first quarter lobbying report in Connecticut, the group has spent roughly $126,000 on lobbying so far this year, including about $95,000 on compensation and $31,000 on solicitations.
Beyond PAHCF Action, health insurance companies and businesses are also engaged in lobbying through other front groups or direct lobbying on the public option legislation.
The Connecticut Hospital Association, whose members include dozens of hospitals as well as insurance companies such as Anthem Blue Cross & Blue Shield and Harvard Pilgrim Health Care, has spent $296,000 on lobbying during the first quarter of this year, according to state filings.
Meanwhile, the Connecticut Association of Health Plans has spent $133,000 on lobbying and $1,200 on paid media during the first quarter of this year, according to state filings. The group's president is Tim Meyers of Aetna, the insurance giant owned by CVS, and its treasurer and secretary work in government relations for ConnectiCare and Harvard Pilgrim Health Care, respectively.
The opposition's talking points don't reflect what the bill would actually do, says Tom Swan, the executive director of the Connecticut Citizen Action Group, a group advocating for the public option legislation. "A lot of their campaign is just railing against a bill that doesn't exist," Swan said.
"They're saying, 'don't let them do a one-size-fits-all health insurance option,'" said Swan, who added that in truth, the bill includes multiple different public-option plans and does not interfere with the private insurance industry's capacity to operate.
Without action on health care at the federal level, more states may try to take on the health care industry and its national advocacy groups themselves.
Nevada, a state with one of the highest uninsured rates in the nation, recently introduced its own public option bill—and PAHCF Action immediately launched an operation to kill it.
This is the third in a multi-part series on state-level health care reform. Read the other stories here and here.
What My Covid-19 Vaccine Saga Taught Me About the U.S. Health Care System – POLITICO
It's also a story about how the Centers for Disease Control (CDC) and the American health system more broadly is not set up in a crisis to deal with the non-cookie-cutter patients, including immune-compromised people with far more serious health issues than my own. After my allergic reaction, I submitted information and updates to the CDC's V-safe, an app for reporting vaccine side effects which says it reaches out to some patients in need. I also used the Vaccine Adverse Event Reporting System (VAERS), run jointly by the CDC and Food and Drug Administration, and Pfizer's portal. As a health journalist, I know the lingo, the phrases that should trigger a response. (Allergy! Anaphylaxis! Racing pulse—even while doing yoga!) I was in search of some specific guidance after my reaction. Should I get the second dose? Switch to a different vaccine? But other than routine "submission received" emails, neither I, nor my primary care physician, ever heard a peep from VAERS (which is being spammed by anti-vax submissions), Pfizer or V-safe.
Even after I finally had a safety plan—I would switch to the Johnson and Johnson shot, and receive it in spitting distance of a hospital Emergency Department—health systems in Washington D.C. and Maryland imposed one barrier after another. I never managed to talk to or even email directly with anyone at a nearby hospital to explain my situation, with one exception—and in that case a "vaccine tech" manning a phone line told me I had to take whatever shot their computer assigned me. ("Even if it kills me?" I asked, a tad melodramatically.) I never did manage to get the shot in the ideal setting. The allergist who became my vaccine guardian angel devised a backup plan that kept me safe.
All those doctors' appointments taught me I'm by no means the only non-traditional patient around. Even within my own family—and everyone age 12 and up in my nuclear, extended and blended family is fully vaccinated—one person who had no problem with the vaccine itself was injected with a defective syringe. He too struggled to find answers about whether a viable dose got into his arm, given how much dripped onto his jeans.
A few weeks into my odyssey, I learned of a CDC consultancy group where physicians could seek advice about patients with unusual vaccine risks or troubles. But none of my own doctors, a high-caliber crew affiliated with Georgetown, Johns Hopkins and George Washington University's hospitals, knew it existed. And I, super connected in the health care world, only discovered it because one of my sons has a friend from his gap year whose dad serves in the group.
I got my first Pfizer shot at approximately 3 p.m. on Thursday, March 25 in a supermarket pharmacy in a Maryland suburb, not far from Washington, D.C. The vaccination site was not well run nor properly socially distanced: I may yet report them to state regulators. Among other things, when I told them I needed to be observed for more than 15 minutes—I am allergic to bees, among other things, and I had one terrifying side effect after a tetanus shot years ago in Guatemala—the pharmacy tech looked befuddled. "You can stay as long as you want, but you don't have to." Nor did they give me information about CDC's V-safe, which everyone who gets a coronavirus shot is encouraged to use so the public health agency can learn more about side effects and reactions.
Given my own idiosyncratic allergy history, I decided to wait at the pharmacy a full hour. (Millions of people with insect or food allergies have taken the coronavirus shots safely—including my sister. Talk to your doctor if you have concerns.)
The first symptom, an intense headache, began immediately, before I even got back to my seat. That's a known side effect, though mine came on awfully fast. But when I left the pharmacy, I felt OK. I headed to meet, masked and outdoors, a Politico colleague I hadn't seen in a year who lived a few blocks away. As I drove, I began feeling numbness in my lips, and it spread, symmetrically from the center. Then the tip of my tongue began growing numb. I felt some swelling in my mouth, but it was minor; I could breathe. That slow ramp up is not typical of an allergic response—but it is precisely what happened the last time I was stung by an itsy-bitsy baby bee hiding in a bushel of plums. That landed me in the ER.
While I always carry an EpiPen, I'm less diligent about maintaining my Benadryl supply out of bee season. Luckily, I had one bedraggled dose buried deep in my bag. I took it, and taught my colleague Epipen 101, just in case. I sat there, the symptoms neither subsiding nor spreading. I asked my husband to come get me; I'd retrieve my car another day.
On an urgent telemedicine consult, a nurse-practitioner with ER experience talked me through what medicines I needed to take over the coming hours. She weighed sending me to the ER but after remotely squinting at my open mouth, and learning that I live close to a hospital, she thought I'd be OK at home. But she advised frequent checks. We set an alarm to wake us every hour. It was a long and somewhat scary night.
She also told me to load up on Benadryl before I got my second shot, and to try to get it in a medical setting, not a retail pharmacy. Fine with me, because I really didn't want to go into anaphylactic shock near the frozen vegetables.
But I had doubts about whether I should take another dose of Pfizer at all.
So did the next five doctors I consulted, plus two vaccine scientists I know socially, at FDA and at Cornell, (the latter, a case study in why to keep your friends from summer camp). My first reaction to Pfizer was bad but not catastrophic. But repeat exposure in a mere three weeks could be worse; allergies and reactions can escalate. Would it kill me? Highly unlikely, as according to the latest CDC data no one has had a fatal allergic response to the mRNA shots. Could it cause harm, given that I was still having some aftershocks from the first shot? Maybe, maybe not. It wasn't a hypothesis anyone wanted to test.
It took several weeks and a blur of appointments (including one with an allergist who gave me misinformation, including about preservatives in vaccines, and another with the one who became my guide) to devise a plan. We considered settling for partial vaccination. One shot would give me decent though imperfect protection—but it wouldn't lessen my sense of being trapped, not just emotionally but practically shut out from anyplace that required proof of full vaccination. We talked about giving me my second Pfizer dose in an emergency room—but doctors thought that was still too risky, if we could even arrange it. A science writer friend found a medical journal article by doctors in upstate New York doing "micro-dosing" for allergic people—administering Pfizer but in five small injections. I contacted them but decided if I had to go all the way to Rochester, NY, to get a shot, that probably wasn't the shot for me. Particularly if we're going to need boosters, I should get off the Pfizer train.
My Politico health teammates prowled the CDC website on my behalf and found that the agency suggested that people who had a problem with the mRNA vaccines, like Pfizer or Moderna, consider switching to the J&J vaccine after four weeks, although there's not a lot of data on that option. Eventually, that's where I ended up. But given that my reaction was unusual and complex, every doctor I spoke to thought I should get still get the J&J dose in the hospital or an adjacent doctor's office, not as an inpatient but near the ER.
I spent weeks trying to arrange that. Switching shots midstream, especially when there are restrictions on where you can receive the dose, is immensely difficult—even if you know a million people in health care. I'm normally pretty good at navigating our crazy health care system after years of covering it. This time, I met brick wall after brick wall as I searched for a J&J dose, and a safe place to take it.
Because J&J is easier to store than the other shots, it's mostly used in community settings, not hospitals. And at the time it was impossible to find out which hospitals did have even a limited supply, or how to get it. On top of that, most of my doctors are in D.C., but since I live in nearby Maryland, it was illegal for me to get the shot in DC. Yet in Maryland, health systems wouldn't even put me on a waiting list if I wasn't already their patient. Luckily two health care systems—Georgetown/Medstar and Johns Hopkins—had hospitals on both sides of the border, and I had received care from doctors affiliated with each. That freed me from limbo; I could get immunized as long as I stayed on my side of the state line. But further communication was impossible. I could click myself onto the waiting list but I couldn't find out if a particular facility had J&J, let alone request it. Neither could my primary care physician.
I never managed to talk to Hopkins; at Medstar I signed up and waited more than a week for a telephone consult. That's when I was told I'd have to take whatever shot I was assigned. Even if I showed up in person to explain that I couldn't take Pfizer, I was told, I would be deemed a no-show and deleted from their vaccine list. Nor would MedStar call me or my doctor if and when a J&J shipment came in. (A spokeswoman said Medstar Health follows all CDC protocols but does not know in advance what shots it's going to get from the local government on any given day, so it can't match a specific vaccine to a patient in advance. Vaccines were still in short supply in early April.) A staffer on the Maryland mass vaccination site phone line grasped my dilemma immediately, but couldn't help either.
Finally, my new allergist tracked down a single J&J dose. Her D.C. office was one block from the ER at a major teaching hospital, but she couldn't vaccinate a Marylander there. She had another office, in a Maryland suburb, two miles from a community hospital. Same shot, same doctor, same arm, longer drive from the hospital. I swallowed more Benadryl than I'm used to, and we had two EpiPens and prescription steroids at the ready, in case. She kept me for three hours, observing me carefully, checking my vitals every half hour. My blood pressure was low at first, and I felt faint and dizzy at times, needing to hold on to the wall when I walked—but that was probably the double-dose Benadryl, not the shot. A peanut butter Clif bar and a bag of almonds helped. And, finally, I was vaccinated.
By the time I learned of the CDC panel through my son, my doctors and I had done weeks of tests and research about how I could best get fully vaccinated. I e-mailed my son's friend's father—"Bethesda Mom with Pfizer Allergy, Kids are gap year friends"—but he told me the medical experts advise physicians, not patients directly. He did reassure me, one gap year parent to another, that I was in good hands with my new allergist but maybe I'd want to ask her about just one more blood test. She understood, and ordered it before I got my J&J shot.
I had never expected the CDC to drop everything mid-pandemic and rush to my aid, and some of the vaccine reporting sites are for research, not patients. But to have multiple reporting systems and zero outreach to either me or my doctors doesn't seem like a good plan either. (I do know someone who got a call after a Moderna mishap less serious than my own.) I would have been fine with a response as simple as, "We got your message and we'll be in touch as soon as we get the next phase of mass vaccination off the ground." Or an automated response to me or my doctor, referring her to the CDC consulting team—the one that my kid found. These reporting systems should find a way to screen out cranks, post an FAQ and focus on real physicians, with real questions about the non-cookie-cutter patients.
The CDC did not return a request for comment. Pfizer says its safety team reviews all adverse event forms submitted through its reporting system—with expedited review for those deemed serious. Its safety team responds to reports if they consider it necessary.
If finding a path forward was this hard for me, an experienced health journalist who lives about halfway between the Department of Health and Human Services and Tony Fauci's lab, who has coworkers who can suss out details on the CDC website, I can't imagine what most people do. Many probably just skip the second shot—not the desired public health outcome when we are trying to vaccinate our country out of the pandemic. Every unsolved problem allowed to fester undermines a battered public health system just at the moment we need to be rebuilding trust, not fear. We need information that's fast, accessible, responsive. That's the cornerstone of trust.
These mRNA vaccines—Pfizer, Moderna and more in the pipeline—are wondrous breakthroughs that will likely lead to new and better vaccines for a whole range of diseases, from flu to maybe, just maybe, HIV/AIDS. I'm not sure I will be able to take mRNA vaccines in future, but I'll worry about that later. For now, I'm vaccinated and I've started looking for scientists who might want to study the antibodies and T cells in my blood. The relief hasn't fully kicked in; these two months took a toll. But I'm starting to feel lighter as I walk through the neighborhood and see gardens blooming, unmasked children at play. And if my stress hasn't all oozed out by next weekend, the Cub Scout hug should take care of it.
Biden Ends Trump Rule, Bans Discrimination Against Trans People in Health Care
The White House announced on Monday that President Joe Biden's administration is reversing a Donald Trump-era rule that allowed discrimination against transgender people in health care.
Health care providers who receive federal funding will now be barred from discriminating against trans people, bringing the White House in line with the landmark Supreme Court decision from last year barring discrimination against transgender workers.
"The Supreme Court has made clear that people have a right not to be discriminated against on the basis of sex and receive equal treatment under the law, no matter their gender identity or sexual orientation," said Biden's Department of Health and Human Services (HHS) Secretary Xavier Becerra in a statement.
"Fear of discrimination can lead individuals to forgo care, which can have serious negative health consequences," Becerra continued. "It is the position of the Department of Health and Human Services that everyone — including LGBTQ people — should be able to access health care, free from discrimination or interference, period."
A press release about the decision from the HHS pointed out that research has found a significant portion of LGBTQ people delay getting medical care due to fear of facing discrimination. There are several reports showing that LGBTQ people are often discriminated against by doctors and other health care providers and administrators.
A survey by the Center for American Progress found that, in 2017, over a fifth of trans people reported avoiding receiving medical care, fearing discrimination.
Meanwhile, as the American Heart Association wrote, 56 percent of LGBTQ adults and 70 percent of trans or gender-nonconforming people report facing discrimination from health care professionals. This results in worse health outcomes for LGBTQ people; in communities where LGBTQ people are highly discriminated against, their lives are shortened by an average of .
The Trump administration had aimed to codify discrimination against trans people by rolling back protections for trans people receiving health care established under the Affordable Care Act.
In 2020, in spite of the Supreme Court ruling barring discrimination against transgender workers, Trump's HHS said it would recognize the deliberately discriminatory definition of sex, calling it "the plain meaning of the word 'sex' as male or female and as determined by biology," allowing federally funded health care and insurance policies to deny services to trans people without consequences.
The Biden administration's announcement on Monday reverses that interpretation and restores the policies prohibiting discrimination against LGBTQ people in health care that were set in the Barack Obama era.
In Biden's first joint address to Congress last month, he told trans people "Your president has your back." In response, transgender rights activist and civil rights lawyer Chase Strangio said on Twitter, "I guess I appreciate the platitudes. But we need action. Things are desperate."
It remains to be seen exactly how much more the Biden administration plans to do beyond this week's reversal of the discriminatory health care rule.
Many states are still considering anti-trans bills that would endanger the lives of transgender adults and children across the country, and many LGBTQ advocates have criticized the Biden administration for not doing more.
Indeed, the Biden administration has delayed passing meaningful, permanent action against anti-trans bills being passed in states despite the fact that Biden signed an executive order on his first day in office pledging to support LBGTQ people.
"The attacks on trans kids are escalating and they are deadly, and both the president and Congress can and should do more," Strangio told The 19th News last week. "Saying you have trans kids' backs will ring a little hollow when they are denied health care, kicked off their sports teams, and fleeing the only home states they know."
The Daily Beast reported last week that the White House is evidently preparing to address the wave of anti-trans bills being passed by Republicans at the state level, but it's not yet clear exactly what the Biden administration is planning to do.
Many LGBTQ activists are urging Congress to pass the Equality Act, which would enshrine protections for LBGTQ people into law. Biden promised to sign the Equality Act within his first 100 days in office. That deadline has come and gone without passage of the law, which faces the nearly impassable hurdle of the filibuster in the Senate.
Responding to Monday's decision, Media Matters for America editor Parker Molloy said, "What's being done to prevent the next Republican administration from just switching it back [to the previous discriminatory language]? This is why the Equality Act needs to become law. I shouldn't have to watch as my basic rights are turned on and off like a light switch."
But even if the Equality Act somehow overcomes the filibuster, "there are significant limits to what formal civil rights protections can accomplish even at their best," Strangio wrote in Truthout. And "given the many challenges to passing an uncompromised version of the Equality Act, it is important that the shiny, flashy, spectacle of congressional action does not lure us away from the urgent, messy and life-threatening fights playing out at the state and local level."
Inside Kaiser Permanente's Broken Mental Health Care System
When the nation's leading association of professional psychologists singled out California health industry giant Kaiser Permanente last year as the worst mental health care provider it has encountered, the group was expressing what had become common knowledge to many mental health therapists and patients alike: Too many of Kaiser's members cannot get in the door for behavioral health treatment.
 
 
The American Psychological Association's blistering and previously undisclosed assessment said that, in two decades of reviewing actions by mental health care providers, "We have never seen such an egregious case of delayed access" to care.
Kaiser Permanente casts an enormous shadow across California's medical and political landscape. A health care behemoth operating in eight states and the District of Columbia, it both insures and provides medical services for more than 9 million people in this state alone — nearly one of every four Californians.
As both California's largest health insurer and its largest operator of hospitals, Kaiser is of pivotal importance in determining the success of long-standing national and state-level mandates intended to make mental health care as readily available to patients as is care for their physical ailments. New policies adopted by Kaiser have a way of quickly migrating to other medical systems, whereas programs that Kaiser may reject will not have an easier time gaining acceptance elsewhere.
 
One licensed therapist at Kaiser compares its influence over California's health care industry to that of Facebook's authority in the tech sphere and Amazon's hold on e-commerce.
Ben Goldstone, a licensed marriage and family therapist (LMFT) at Kaiser in Berkeley, compared Kaiser's influence over California's health care industry to that of Facebook's authority in the tech sphere and Amazon's grip on e-commerce. "They've got such clout in the market, they could actually change things," he said.
According to the APA and other observers, Kaiser continues to ignore calls to match the level of its treatment of mental illnesses and substance use disorders with that of its care for physical health conditions — an equation known as mental health parity.
Beth Capell, a legislative advocate for Health Access California, a health care consumer advocacy coalition, says that the obstacles to equal treatment of mental and physical health conditions are well established within the health care industry.
"Equally well known," she said, "is the lack of respecting the reality that mental health needs are just as important as physical health needs."
Importantly, general standards for mental health outpatient treatment call for at least once-weekly therapy sessions in order for significant progress to be made, but Kaiser's critics maintain the company has failed at this and, instead, has attempted an end run by creating a network of call-in centers for its mental health clients.
"Making people with mental illness jump through a bunch of bureaucratic hoops is like making somebody with a broken leg jump through physical hoops to get care."
— A longtime Kaiser mental health patient

According to Kaiser patients, therapists, state reports and the APA, the waiting period between appointments at Kaiser can range anywhere from four to six weeks. At some of the most understaffed Kaiser clinics in the state, that waiting period between sessions can last up to two to four months — leaving some patients frustrated with their struggle to access care.
"Making people with mental illness, especially depression, jump through a bunch of bureaucratic hoops to get care is like making somebody with a broken leg jump through physical hoops to get care," said Greta Christina, a writer and Kaiser mental health patient of about 20 years.
A poll of more than 2,000 Kaiser therapists taken late last year by their labor union, the National Union of Healthcare Workers, found 80% complaining that understaffing prevented them from providing patients with appropriate and timely care. This difficulty, many of them said, applied to patients with both severe and moderate mental illness and substance use disorders. (Disclosure: The NUHW is a financial supporter of Capital & Main.)
The union's poll also suggested that the coronavirus pandemic has only worsened the access problem at Kaiser. The NUHW informed state regulators early this year that one-third of the therapists surveyed reported that since the start of the COVID-19 crisis, they had seen an increase in negative outcomes — "in particular, suicides or overdoses."
"Kaiser's access to medical care seems to be very adequate, leaving the company with a dramatic disparity between good access to medical care and terrible access to mental health care."
— American Psychological Association report
In the APA's bleak assessment, sent to state regulators in January 2020, the association noted a glaring difference between Kaiser patients' experiences in its medical and mental health divisions.
"Kaiser's access to medical care seems to be very adequate," the APA wrote, "leaving the company with a dramatic disparity between good access to medical care and terrible access to mental health care."
The APA claimed Kaiser could solve this problem by simply hiring more therapists, but that Kaiser as an institution appeared to be in denial that it had a serious problem.
"We believe that Kaiser could hire more therapists readily if it admitted that this problem exists and chose to commit some of its ample resources to fixing it," the APA said in its letter. "The only explanation that Kaiser offered us was to cite a State of California study indicating an 11% shortage of psychologists and other (non-psychiatrist) mental health providers, but the study actually referred to a projected shortage a decade from now."
Kaiser's resources, indeed, appear to be ample enough. The credit rating agency Fitch Ratings said last year that Kaiser-issued bonds were a good buy for investors because of "Kaiser's long track record of extremely consistent profitability." In 2020, Kaiser reported a total operating revenue of nearly $89 billion — about $60 billion of which was generated in California, according to Fitch's most recent report.
In a response to questions for this story, Kaiser Permanente released a statement that read, in part:
The American health care system historically has been under-resourced for mental health. The COVID-19 pandemic has only exacerbated this situation. Providers across the country — including Kaiser Permanente — are working hard to address the growing demand and emerging mental health crisis.
Kaiser Permanente's work to expand options to meet the ever-increasing demand for mental health services began ahead of the pandemic. We've placed specific emphasis on expanding the number of therapists in California, and despite the national and state shortage of trained mental health professionals, we have hired nearly 600 therapists in California between 2016 and the end of 2020 — and we continue to hire more.
For at least two decades, both the federal government and the California state legislature have mandated that insurers provide access to mental health and substance use disorder benefits on par with its medical and surgical benefits — but health insurers, including Kaiser, have resisted.
"Their position was, for many years, that mental health was not as important as physical health and they didn't treat it," Capell said. "Now they treat it like a step-child."
Capell noted that Kaiser resisted providing adequate access to mental health care "even when they had data from within Kaiser that managing mental health and substance use treatment improved physical health."
By 2017, after millions of dollars in fines and over 100 enforcement actions levied against it by the state of California, Kaiser had done little to fix the problem of mental health care access.
Kaiser's inability to properly comply with mental health parity laws first came to light in 2013 when California's Department of Managed Health Care (DMHC) levied a $4 million fine against the insurer — the second largest penalty ever imposed by the DMHC.
In a routine survey of Kaiser's operations, the DMHC uncovered these severe deficiencies in its behavioral health division:
In addition to the fine, the DMHC slapped Kaiser with a cease-and-desist order demanding that the plan immediately stop engaging in the unlawful conduct revealed during the department's survey.
Initially, Kaiser contested the fine, calling it "unwarranted and excessive," but later agreed to pay it, possibly wishing to avoid a potentially embarrassing public hearing.
Kaiser also admitted that its own internal investigation matched the findings of the DMHC and pledged to remedy the flaws brought to light — the chief concern being that patients were unable to access non-urgent initial therapy appointments within the legal time frame of 10 business days.
But the matter didn't end there. As DMHC continued to monitor Kaiser's adherence to parity regulations over the following four years, the timely access issues remained.
In 2015, the state's follow-up report found Kaiser's parity violations were still present. And the DMHC found that Kaiser still hadn't corrected the timely access issue two years later.
By 2017, after millions of dollars in fines and over 100 enforcement actions levied against it by the agency, Kaiser had done little to fix the problem. The parties then entered into a settlement agreement to address Kaiser's persistent inability to offer mental health services at parity with medical services.
The settlement set out goals for Kaiser to meet to ensure shorter wait times for patients, with help from a third-party consultant to help oversee its behavioral health care system.
In 2018, shortly after the settlement, Kaiser established a Connect 2 Care (C2C) call center to address regulatory concerns regarding initial appointment access times in the Northern California region. There are currently two centers servicing the state, located in Livermore and San Leandro, that house licensed behavioral health providers who are responsible for intaking, assessing and coordinating follow-up care for patients during 30- to 60-minute phone calls.
Some therapists interviewed for this story allege the C2C centers were established by Kaiser mostly to placate regulators by obtaining and reporting improved data for initial appointment access — the main deficiency noted by the DMHC in three consecutive reports.
One Kaiser child and adolescent psychologist in Alameda alleges that initial intakes intended to assess children and teen patients are often conducted without them present.
Although such over-the-phone intakes are conducted by a licensed behavioral health care provider, the APA described them as "short-cut assessments that are inconsistent with professionally recognized standards of care for mental health evaluations."
Dr. Michael Torres, a Kaiser child and adolescent psychologist in Alameda, said that for his young patients, the C2C centers are particularly problematic.
He alleges that initial intakes intended to assess children and teen patients are often conducted without them present. Rather, the parent is interviewed about the child's symptoms, and the third-party assessment is billed as an initial appointment for the child, according to Torres.
Torres explained that Kaiser can then report higher access to initial appointments — even though these first phone screenings do not meet recognized practice standards, and do not include the child or adolescent.
"They're using that initial call center phone screening in place of an actual first-time clinic appointment for the child or adolescent," Torres said. "That's how Kaiser manipulates the initial access numbers."
Alan Nessman, senior special counsel for the APA's Office of Legal and State Advocacy, likened the alleged data manipulation at Kaiser to the educational concept of teaching to the test.
"If you can manipulate your data in a way that matches the regulatory requirements, at least on paper," Nessman said, "then that becomes a reason why the DMHC hasn't found a violation."
Ilana Marcucci-Morris, a licensed clinical social worker (LCSW) and intake assessment coordinator at one of Kaiser's C2C centers, explained that call center clinicians attempt to assess a patient's needs, but do not offer therapy.
"We're conducting a structured interview to determine what type of treatment is needed," Marcucci-Morris said. "It's not a therapy session."
Kaiser has contracted external providers and hired more therapists to try to offset the demand for therapy — even so, Kaiser's in-house therapists say the efforts have fallen short and they remain inundated by the amount of need.
Once patients complete the initial intake assessment with a C2C representative, they are processed into an utterly overwhelmed system in which therapy appointments may not be available for at least four to six weeks.
Kaiser has contracted external providers and hired more therapists to try to offset the demand for therapy — but even so, Kaiser's in-house therapists say the efforts have fallen short and they remain inundated by the amount of need.
Paul Wager, an LMFT at Kaiser in Anaheim, said that although the external network helps relieve some pressure, it isn't nearly enough to allow him to see his patients on a regular basis.
"We're only allowed to refer people to the outside network who are relatively stable, and those tend to be the people who don't need the weekly therapy as much as people that are in a more acute condition or have chronic conditions," Wager said.
Thus, some patients with both severe and moderate symptoms of mental illness are left without timely access to consistent therapy — and therapists are left frustrated by their inability to help these clients.
"It's tough on the patient, but it's very tough on the clinicians, too," said Wager. "We want to help folks heal, and when you're not able to get folks back in a timely manner, that whole process gets super elongated."
Capell said that too often, Kaiser patients are left with no option but to search for care out-of-network.
"The reason they have health insurance is to provide coverage for these major conditions and ongoing chronic conditions," Capell said. "That's the sort of thing that can ruin a family pretty easily."
Malynda Eastman, an LCSW employed at Kaiser for 15 years, recently opted for early retirement. Eastman said that after years of bearing witness to her patients' suffering without the care they need — and as often as they need it — she can no longer "morally do what we're doing."
"I feel like I'm hurting them more than helping when I have to send them away," said Malynda Eastman, an LCSW employed at Kaiser for 15 years who recently opted for early retirement.
Eastman explained that the need for treatment shot up once the pandemic hit. She alleged she had to make patients she feared might be suicidal, as well as patients who were grieving the death of a family member to COVID-19, wait weeks on end for therapy. Despite the patients' urgent need for treatment, Kaiser's system made it impossible for Eastman to book them sooner than four to six weeks out, she said.
"I feel like I'm hurting them more than helping when I have to send them away," Eastman said.
Since the NUHW began representing Kaiser therapists in 2009, the union has mounted a pressure campaign against Kaiser Permanente to fix its access and parity problems. Its petitions triggered the 2013 DMHC investigation and subsequent $4 million penalty.
But now, both the union and the APA fear that DMHC's tools to enforce parity may be ineffective against Kaiser.
"We're hoping the DMHC would be the solution," the APA's Nessman said. "I don't see us stopping if the DMHC gives them a stamp of approval and we're still seeing the same level of alleged problems."
The DMHC, in its most recent report, says that Kaiser has "undertaken appropriate efforts" to meet the terms of its settlement — but according to the NUHW, the department has been unwilling to share with the union documents supporting that assessment.
"Their loyalty should be to the public, to the taxpayers, to the consumers," Fred Seavey, the union's director of research, said of the DMHC. "They wrote an agreement that shields these records from the public view. It just doesn't seem fair or appropriate."
After a 2020 DMHC meeting in which the union presented evidence — including opinions from the APA and California Psychological Association — that the access problem is ongoing and serious, the DMHC has not responded further.
A DMHC spokesperson told Capital & Main that the department "is committed to using its full authority to ensure enrollees have access to behavioral health care when they need it, and to holding health plans accountable to the timely access standards and mental health parity," and that the agency continues to investigate issues raised by the APA and the NUHW.
Patients and clinicians alike are still waiting for Kaiser's purported progress to trickle down to their day-to-day experiences.
Concern regarding access to timely mental health services isn't specific to Kaiser patients and clinicians — it's echoed by the experiences of the California public in general.
A proposed California law would codify timely access care regulations and require that health insurers provide non-urgent follow-up appointments with a mental health provider within 10 business days of the previous appointment.
A 2020 California Health Care Foundation poll found that the chief health concern of Californians was "making sure people with mental health problems can get the treatment they need."
Additionally, the poll revealed that "nearly 9 in 10 also favored enforcing rules requiring health insurance companies to provide mental health care at the same level as physical health care — at parity.'
On a national level, regulators have been attempting to enforce mental health parity since 1996 — when the federal government implemented the first iteration of the Mental Health Parity Act. Shortly after, California followed suit with its own state parity laws.
The past 25 years have seen countless amendments to both federal and state parity laws — but they are still limited in scope.
The largest expansion to the statutes by far came after a 2019 ruling against United Behavioral Health. A class action lawsuit filed in Northern California on behalf of 50,000 patients who had been denied mental health treatment by UBH revealed that the insurer had imposed administrative obstacles that made it difficult for patients to access mental health treatment.
In response, California lawmakers introduced and enacted Senate Bill 855, which now requires insurers to provide medically necessary care for the full range of mental health and substance use disorders as recognized in clinical manuals, and requires that care to be consistent with professionally recognized standards of care.
This year, another measure — Senate Bill 221 — is under consideration in California. If passed, the law would codify the DMHC's regulations on timely access care and require that health insurers provide non-urgent follow-up appointments with a mental health provider within 10 business days of the previous appointment.
Beth Capell noted that laws and health care policies are not the only obstacles to achieving mental health parity.
"It's overcoming the ancient prejudice against mental health treatment," she said. "The prejudice that much of the physical health world has, and that persists in various forms to this day. Mental health is treated as a second class. It's a long fight to get equality."
A 2020 California Health Care Foundation poll found that the chief health concern of Californians was "making sure people with mental health problems can get the treatment they need."
For patients like the writer Greta Christina, who suffers from depression and anxiety, the promise of parity may come too little too late.
Christina said she had a therapist outside of Kaiser whom she'd seen on a weekly basis for about four years — until she was feeling stable enough to end treatment. But in 2016, symptoms of her depression had resurged and she wanted to start therapy again.
By then, her longtime therapist had joined the Kaiser system — and rather than go through the process of finding a new therapist and paying for treatment out of pocket, Christina opted to stick with her now-Kaiser therapist.
At first, the appointments ranged from every two to three weeks, but as the years at Kaiser lengthened, so too did the time between her therapy sessions.
"And now, I'm lucky if it's every four, every five weeks, every six weeks," Christina said. "And that's just not enough."
Christina claimed she had made every effort to get in touch with Kaiser's member services and resolve the problem — but, she said, her phone calls went unreturned and emails unanswered. Eventually, the obstacles were too great for her to overcome.
"The last four years, and the last year, have been constant crisis," Christina explained. "I can feel myself breaking. I've been feeling myself just taking damage that I don't know will heal."
Christina has considered giving up on Kaiser completely and searching for a new out-of-network therapist. But doing so is easier said than done, and now she feels caught between two bad choices: "It's work with my therapist who knows me, but who I can't see often enough," Christina explained. "Or break somebody else in and go through all the upheaval and instability of that, just so I can see somebody as often as clinically necessary.
"I really resent that that's the choice that I'm faced with," she said.
Copyright 2021 Capital & Main